Merchandise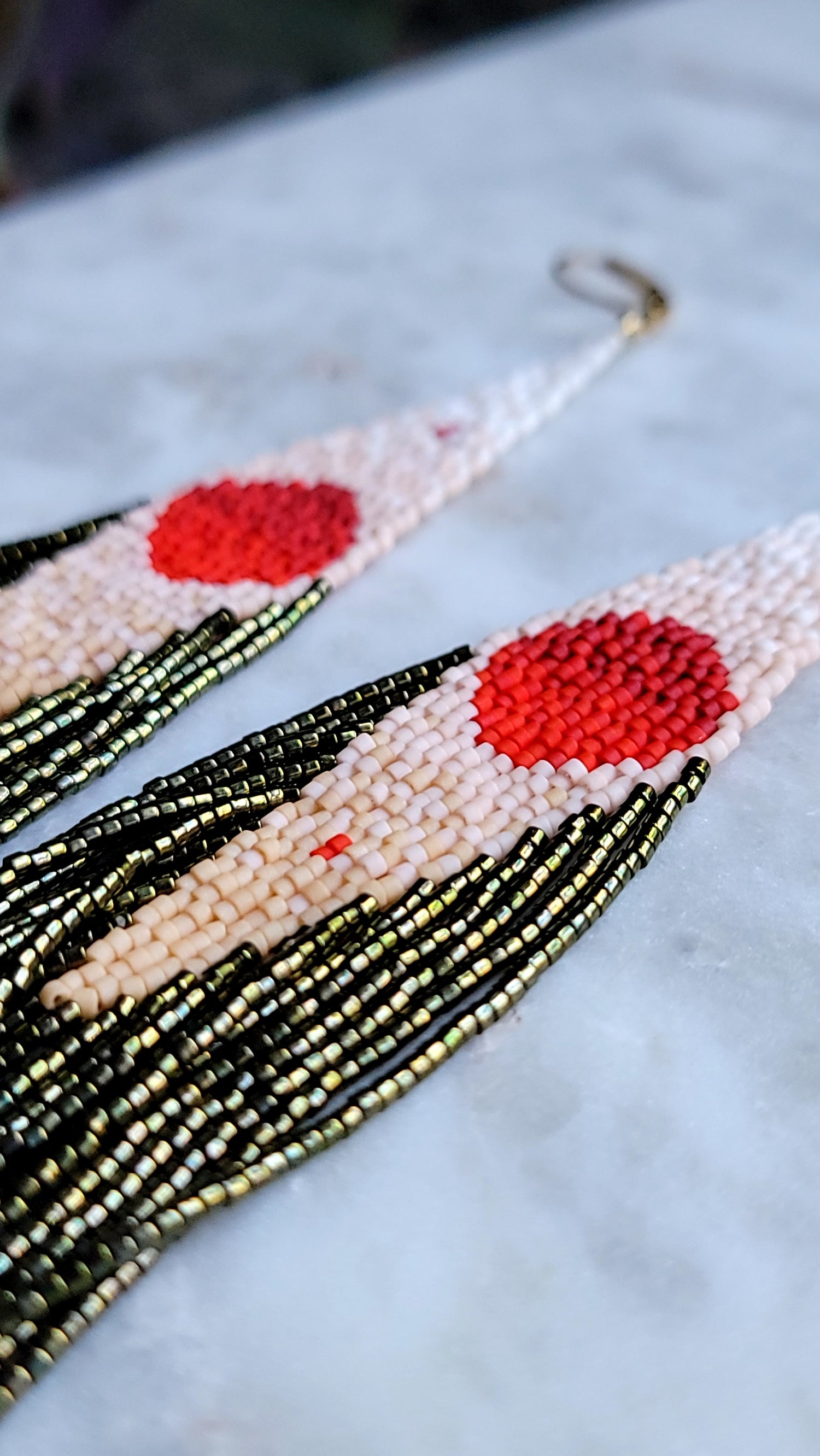 When do you release new earrings?

All earrings will be sent to newsletter subscribers 1-2 days before being posted on my Instagram page. If you're not already, subscribe to my newsletter and follow @nunaaluk to stay updated.
Do you do custom orders?

At this time, I do not do custom orders.
I like a pair of earrings that are no longer available– will you make them again?

Depending on the demand for different styles of earrings, I may repeat past designs but not necessarily with the same colours.
How long do each pair of earrings take to make?

Anywhere from 1-2 hours for a pair, up to 5 for a single earring. A single column of fringe can contain near 100 beads.
Shipping & Return Policy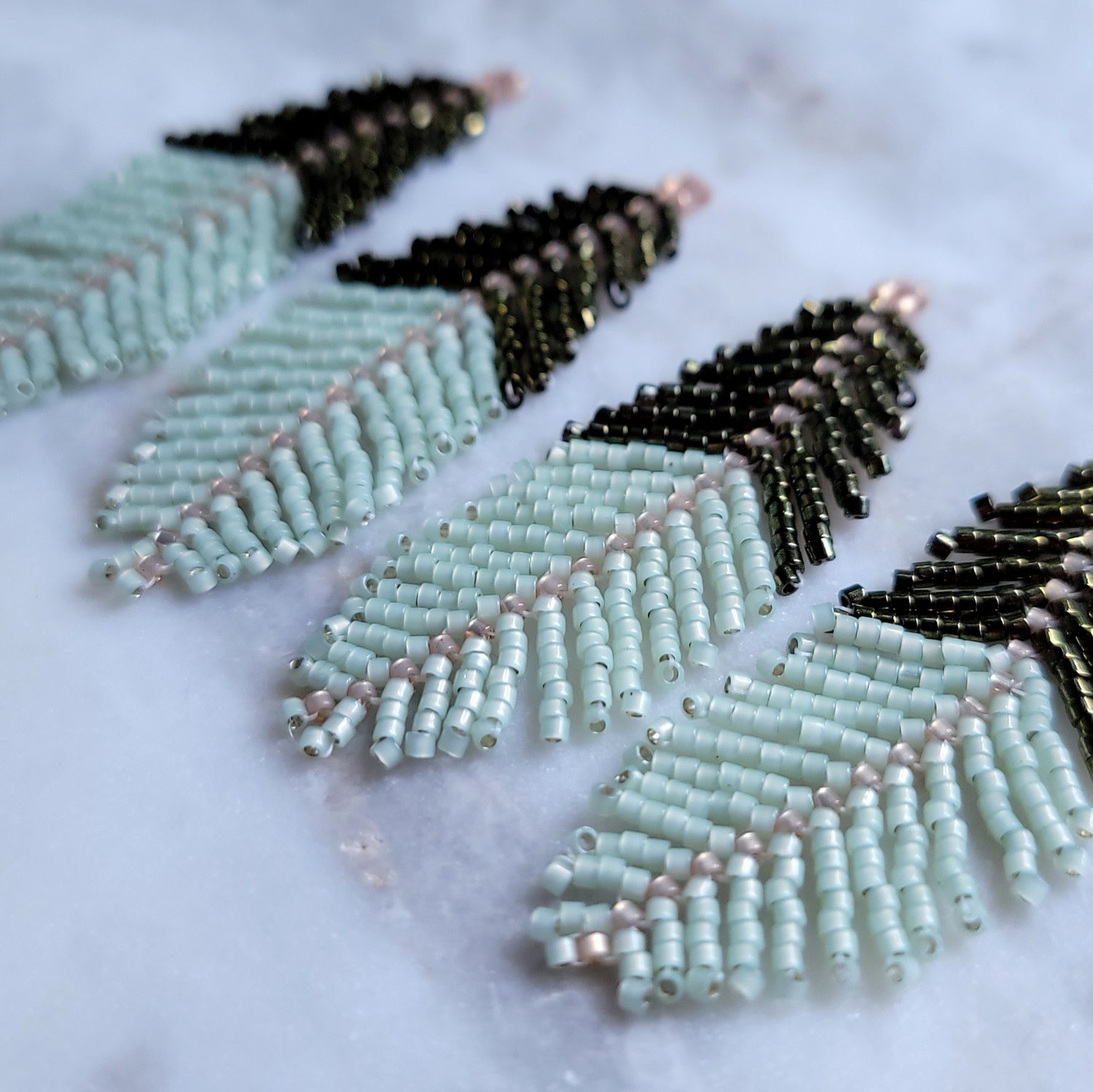 Where do you ship to?

To Canada and the United States. US orders may be subject to duties and taxes.

At this time International shipping is not available.
When will I receive my order?

All orders will be shipped within 1-3 days after purchase, unless stated otherwise. Shipping time is estimated at checkout, depending on the rate selected. 

Tracking information will be provided for all orders.
What are your shipping rates?

Shipping will automatically be calculated at checkout with rates from Canada Post. 

Please note: Nunaaluk is not responsible for lost or stolen packages as a result of an incorrectly entered address or as an error on account of the mail courier. 
Do you accept returns or exchanges?

Due to the handmade nature of these products, all sales are final. 
Care & Replacements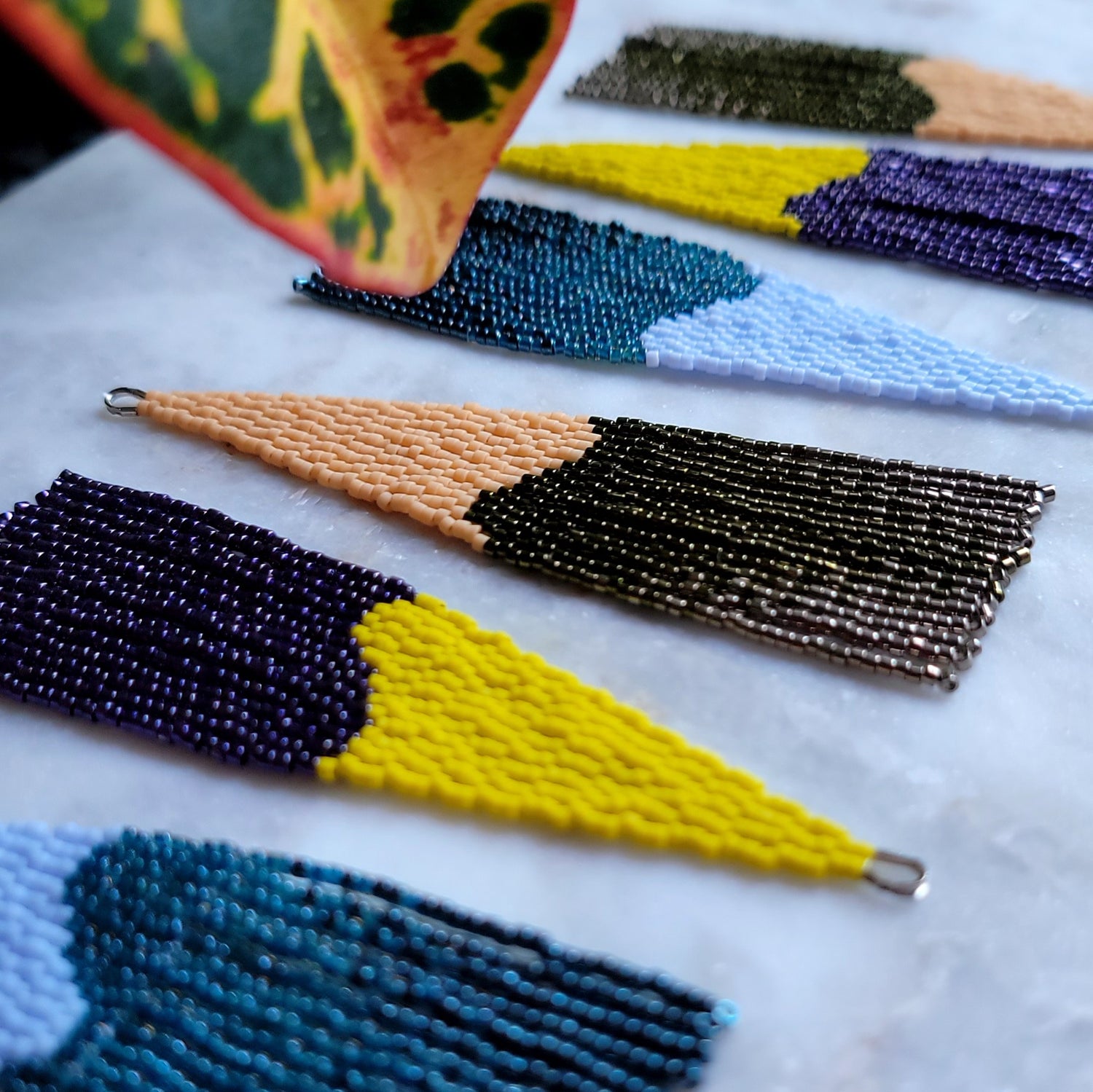 How do I take care of my earrings?

When they're not being worn, hang earrings so the fringe is able to drape freely. If the fringe bunches up slightly, lie the earring on a flat surface and gently roll the beads in small movements back and forth. Avoid water and heat as they may cause the thread to shrivel. 
Do you make replacements?

If an earring gets damaged, I will replace it for 50% of the original price, permitting I still have the correct supplies. If a hook or clasp is broken, I will replace that free of charge. However, the customer will be responsible for covering the cost of shipping.